---
ZOOLOGY 2021 – Announcement:
Diversity of model organisms and model organisms from diversity: molecular, physiological, functional and ecological perspectives – Campus KULAK, Kortrijk (Belgium) – 17th-18th December.
This year, the annual congress of Zoology, organised by the Royal Belgian and Royal Dutch Zoological Societies, will explore the zoological diversity that is studied at our universities and research institutes in specific symposia. As usual, despite this general thematic, the congress will also welcome all contributions from the field of Zoology, from the molecule to the biosphere.
Contact: Zoology2021@uliege.be
For more information see: http://rbzs.be/benelux-congress-of-zoology/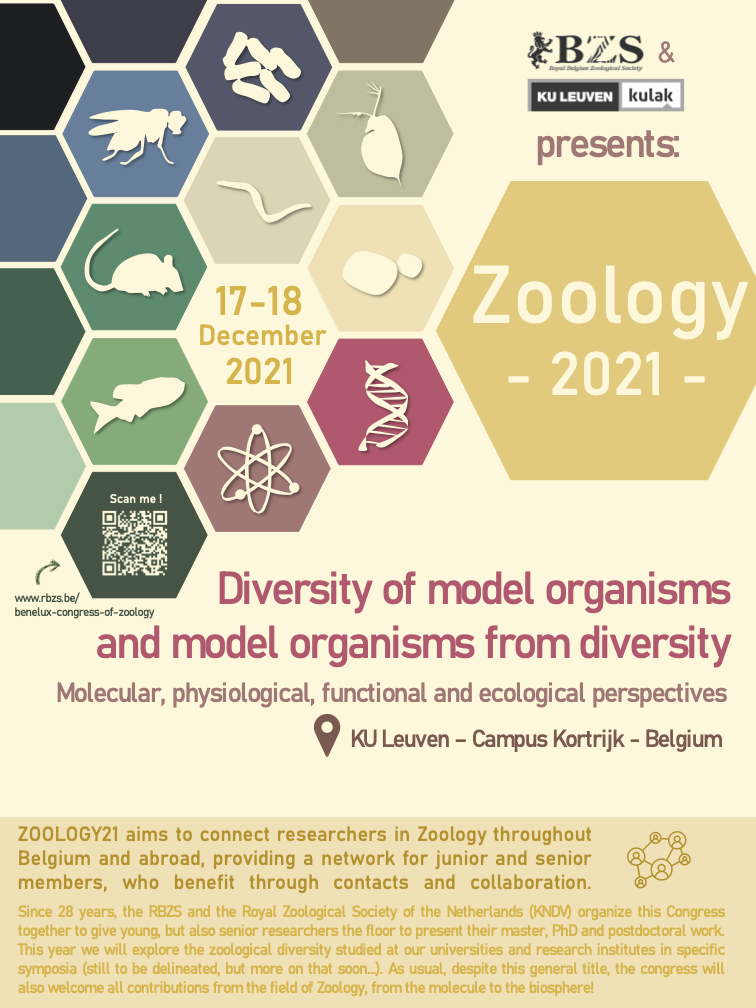 ---
Inzendingen voor de Nederlandse Zoölogieprijs 2021 kunnen ingediend worden tot en met 30 juni 2021.
---
Student-leden van de KNDV kunnen nu doorlopend een aanvraag indienen voor een reisbeurs.