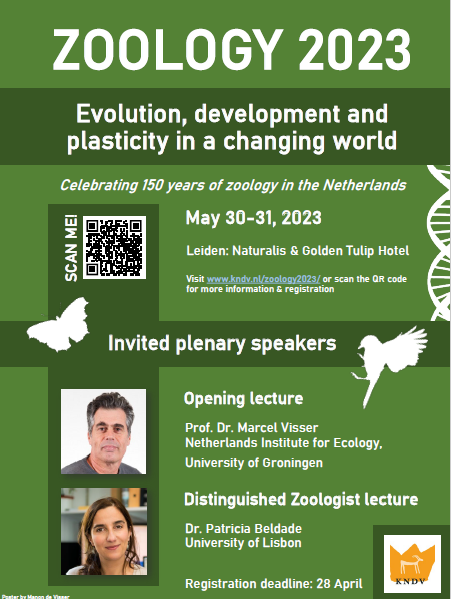 We are pleased to invite you to attend our 150th anniversary congress ZOOLOGY23 held in Leiden, The Netherlands. Please register below to participate.
Register online for the event.
Note: (1) Member-rates are both for members of the Koninklijke Nederlandse Dierkundige Vereniging (KNDV) and the Royal Belgian Zoological Society (RBZS). (2) Registration fees will be increased with a € 20,00 charge late registration fee after the 28th of April. (3) Cancellation is accompanied by a cancellation fee of € 5,60 to cover incurred administration costs.
We look forward to seeing you there!